End-of-life Nursing Consortium (ELNEC) and Train-the-Trainer (TTT)
The following topics will be covered:
Module 1: Palliative Care
Module 2: Pain Management
Module 3: Symptom Management
Module 4: Ethical and Cultural Issues
Module 5: Spiritual Issues
Module 6: Communication
Module 7: Loss, Grief and Bereavement
Module 8: Final Hours
Module 9: Train-The-Trainer, Planning an ELNEC Course, ELNEC Publications and ELNEC Web Resources
The 2½-day interactive workshop, aimed to provide awareness of palliative care approaches.
Registered Nurses working in nursing homes, hospices or community hospitals who care for patients with life-limiting conditions.
Registered Nurses who are interested in palliative care.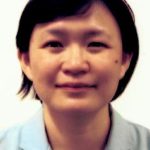 Ms Sylvia Lee Ling Ling
Advanced Practice Nurse (Palliative Care), Dover Park Hospice
PhD (Candidate), Post-Master's Adv Cert in Palliative Care (USA), MN & BN (Syd), Palliative Care NP (NY), RN.
Sylvia is the first Palliative Care Advanced Practice Nurse (APN) in Singapore. She began her journey as a Palliative Care nurse since 1999, after completing her Master of Nursing (Clinical Practice – Gerontology) at the University of Sydney, Australia. In mid-2006, she completed her Post-Master's Advanced Certificate: Advanced Practice Nursing in Palliative Care at New York University, USA. She obtained her license to practice as Palliative Care Nurse Practitioner in New York State & being accredited by US National Board for Certification of Hospice & Palliative Nurses to practice as Advanced Certified Hospice & Palliative Nurse (2006-2010).
Sylvia is a certified ELNEC (End-of-Life Nursing Education Consortium – International) trainer. She is actively involved in providing Palliative Care Nursing training to nurses from various care settings at basic and advanced practice level. Currently, she is part of the Dover Park Home Care and Program Dignity team (integrated palliative home care services), to care for terminally ill patients with complex needs at home. At the same time, she is conducting her PhD research on 'Transition experience of terminally ill patients and their primary caregivers within the integrated care system in Singapore: an institutional ethnographic study'.
In 2009, Sylvia was awarded the prestigious 'President's Award for Nurses', and in 2004, she received the 'Inaugural Healthcare Humanity Award', in recognition of her contributions to Palliative Care Nursing.
Course fees before subsidy: SGD 428 per person (including GST)
*Prevailing course fee subsidy for staff working in eligible Community Care organisations:
90% for Singaporean/PR and 45% for non-Singaporean/PR.
*Organisations will be billed the amount after subsidy.
---
Class dates:
TBA
Venue:
Dover Park Hospice,
10 Jalan Tan Tock Seng, Singapore 308436