Preceptor Course
PLEASE COME BACK FOR UPDATES.
The following topics will be covered:
Overview of preceptorship and mentoring
Concept of preceptorship
Competencies of preceptors
Developing a preceptorship programme
Practical session: designing and presenting a mentoring session
The two-day course aims to equip Registered Nurses with the knowledge and skills to help novice/student nurses to adapt and apply their learning to practice in a given environment.
Registered Nurses working in nursing homes, hospices or community hospitals who care for patients with life-limiting conditions.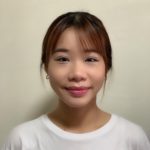 Ms Lydia Quah Mei Hwei
Senior Staff Nurse (RN), Dover Park Hospice
Bachelor of Science (Nursing), National University of Singapore (NUS)
Specialized Diploma in Palliative Care Nursing, Ngee Ann Polytechnic (NP)
Lydia joined Dover Park Hospice as a staff nurse in 2015 after she graduated from the National University of Singapore. She is also a certified clinical instructor where she trains staff from Dover Park Hospice in preceptor course, and a certified Infection Control liaison nurse.
Lydia pursues her passion in palliative care so that she can play a significant role in journeying with both the patients and their families in providing quality end-of-life care for patients and facilitating closure for bereaved families.
Lydia completed her Specialised Diploma in Palliative Care Nursing in 2018 and currently, she is pursuing a Master of Science (Health Practice) Clinical Leadership Major at Curtin University, Singapore.
Course fees before subsidy: $310.30 per person (including GST)
*Prevailing course fee subsidy for staff working in eligible Community Care organisations. Payable course fees including GST:
– Singaporean/PR: $31.03 (90% subsidy)
– Non-Singaporean/PR: $170.67 (45% subsidy)
---
Dates: TBA
Time: 9am – 5pm​
Venue: Dover Park Hospice, 10 Jalan Tan Tock Seng, Singapore 308436
This course is cancelled for this year.
For any queries , please email us at enquiries@palc.org.sg and we will be in touch.