CLEAR (Communication, Law, Ethics And Professional Regulations) Course on End of Life Care
This course will cover pertinent topics in ethics, law and professional obligations spanning:
Medical Futility
Mitigation of Futility Conflicts
Withdrawal and With-holding of Life Sustaining Treatment
Euthanasia, Physician-Assisted Suicide and Palliative Care
Mental Capacity, Authority of Families and the Lasting Power of Attorney
Antecedent EoL Decisions (e.g. ACP) and their Impact on Extent of Care Planning
Communication pitfalls in the ICU
For more information, please refer to the course brochure.
At the end of the course, participants should be able to:
Understand and appreciate ethical principles and local legislatures applicable to making end-of-life care decisions.
Able to adopt a structured approach at ethical case analysis using Jonsen's 4 Quadrant framework.
Acquire a systematic approach at establishing an appropriate extent-of-care plan for a dangerously ill (DIL) patient.
Acquire a process-based approach at mitigating conflicts regarding extent-of-care plans.
Health professionals working in Intensive Care Unit (ICU) including physicians, nurses, medical social workers and therapists.
Adj Asst Prof Neo Han Yee
Dr Neo Han Yee is currently the Deputy Head and Consultant with the department of Palliative Medicine in Tan Tock Seng Hospital. He graduated from NUS Faculty of Medicine in 2003 and completed his specialisation in Geriatrics Medicine in 2012. Thereafter, he pursued specialist training in Palliative Care and was later awarded a HMDP to further his interest in Clinical Ethics. He is currently the deputy co-chairperson of TTSH's Clinical Ethics Committee.
Additionally, he holds the post of Adjunct Assistant Professor with the Lee Kong Chien School of Medicine. Dr Neo's research interest include prognostication and palliative treatment of breathlessness in non-malignant lung diseases. Owing to his interest in these topics, he helped set up the Integrated Care for Advanced Respiratory Diseases (ICARE) program in Ren Ci Hospital, which provides palliative rehabilitation for patients with chronic lung disorders.
---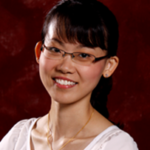 Adj Asst Prof Poi Choo Hwee
Dr Poi is a Senior Consultant with the Department of Palliative Medicine in Tan Tock Seng Hospital (TTSH). She received her accreditation as a specialist in General Medicine and Palliative Medicine in 2010 and 2012 respectively.
She has been at the forefront caring for critically ill patients at the end-of-life and is her department's clinical lead for integrating palliative care with the ICUs since 2015. She has a strong passion for medical education and is a Core Clinical Faculty Member of NHG's Internal Medicine Residency Program.
Additionally, she holds the position of the Subspecialty Education Coordinator & Site Director for Palliative care in her hospital's Residency programme.
Course fees: SGD 321.00 per person (including GST)
---
Date: 20 September 2019
Time: 9am – 4pm
Venue: Lee Kong Chian School of Medicine
Nanyang Technological University, Novena Campus
11 Mandalay Road Singapore 308232
Registration is closed as we have reached the maximum number of participants.
If you are keen to register for the next run, please email to enquiries@palc.org.sg and we will be in touch.