Workshop on Burnout and Self-care: Mindful-Compassion Art Therapy for Building Sustained Resilience
Workshop has been postponed to tentatively Jul 2022
The workshop will focus on experiential learning techniques to apply theory and research to expand participants' cognitive knowledge, practical skills and emotional competence for self-care. It will cover the following topics in a fully immersive experience:
Stress and burnout
Compassion fatigue and moral distress
Dignified and compassionate care
Grief and loss in professional caregivers
Basics of MCAT
Mindfulness meditation
Expressive arts therapy
Meaning making and resilience building
The two-day workshop provides participants with a unique opportunity to obtain a holistic understanding of burnout as well as a true appreciation of self-care via an immersive experience with Mindful-Compassion Art Therapy (MCAT).
Through a series of mini interactive lectures on stress, resilience, dignity and compassion in care, as well as engaging in mindfulness meditation practices, art making, reflective writing and group discussions, participants will learn how to apply mindfulness mediation and expressive arts into their own clinical work and self-care practices. Relevant research findings on the effectiveness of MCAT in promoting wellness and cultivating resilience will also be shared to inform and encourage evidence-based practice and professional training management.
This workshop will benefit health, social and allied care professionals, including clinicians-in-training from all disciplines and all walks of life.
All Medical, Social and Allied Care Professionals
Clinicians-in-training from all disciplines
All walks of life who are faced with caregiver stress and risks of burnout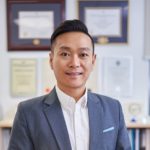 Associate Professor Andy Hau Yan HO

Dr Ho is Associate Professor of Psychology at the School of Social Sciences, Honorary Joint Associate Professor at the Lee Kong Chian School of Medicine, Deputy Director of the Centre for Population Health Sciences at Nanyang Technological University, Singapore, and Deputy Director (Research) at The Palliative Care Centre for Excellence in Research and Education (PalC).
He is a Fellow in Thanatology, and currently serves on the Board of Directors of the International Work Group on Death, Dying and Bereavement (IWGDDB), and the Association of Death Education and Counseling (ADEC).
He specialises in the research and teaching of public health palliative care, life and death education, psychosocial gerontology, holistic therapy and community empowerment. He has produced numerous public health campaigns and short film documentaries, as well as authored over 70 books, chapters, research reports and articles in prominent journals.
He is the first Asian recipient of the esteemed ADEC Academic Educator Award in 2018.
Fees before subsidy: SGD 556.40 per person (including GST)
*Prevailing course fee subsidy for staff working in eligible Community Care organisations:
90% for Singaporean/PR and 45% for non-Singaporean/PR.
*Organisations will be billed the amount after subsidy
---
Date: Tentatively Jul 2022
Time: 9am – 5pm​
Venue: TBC, tentatively will be conducted in-person
Registration will open approximately 1 to 2 months before the course. Please come back again for updates on registration opening.
Please email to enquiries@palc.org.sg for any enquiries.
Dates: 4 and 5 March 2019
Venue: Lee Kong Chian School of Medicine