Family Dignity Intervention: Psycho-Socio-Spiritual Care for Terminally-Ill Patients and their Families
23 Nov 2023 - 24 Nov 2023
Registration open. Please register by 20 Oct
This two-day professional workshop will provide participants with a unique opportunity to learn and experience a novel and clinically robust Family Dignity Intervention (FDI) for cultivating existential wholeness among terminally-ill patients and their families facing the end of life.
FDI is founded upon an empirical foundation on dignified palliative care in Asia and informed by Dignity Therapy; it comprises a highly-focus meaning-oriented interview with individual patient-caregiver dyad that is recorded, transcribed, and edited into a legacy document for sharing with the dyad's family. A recent Randomized Controlled Trial with 140 participants provided strong evidence of FDI's efficacy in improving patients' quality of life, hope, positive life outlook and life meaning, as well as for decreasing caregivers' stress and depressive symptoms while elevating quality of life and positive life outlook. FDI is an innovative and effective intervention for advancing holistic palliative care in Singapore.
Through mini-lectures, role-plays, hands-on practices, experiential exercises and case sharing, legacy document writing, and large and small group discussions, participants will learn the theoretical foundation, clinical skills and techniques of FDI for facilitating open and compassionate dialogue between patients and their carers that promote appreciation and reconciliation, foster relational bonds, and elicit transgenerational wisdoms to be shared across generations through the creation of a family legacy document. Participants will also learn ways to incorporate FDI into the provision of Advance Care Planning.
Please refer to the brochure here.
By the end of this workshop, participants will be able to:
Define the construct of dignity as it relates to palliative and end-of-life populations in the Asian context.
Describe the association between an undermined sense of dignity and physical and psychological outcomes.
Outline the theoretical underpinnings of FDI as a psycho-therapeutic intervention.
Identify the practical counselling skills and etiquette required to conduct FDI.
Experience taking on the role of FDI therapist, patient and caregiver through role play.
Summarize the rationale for and steps involved in editing and creating an FDI legacy document.
Discuss barriers and facilitators to implementing FDI in practice.
Articulate various approaches for how FDI can be employed alongside Advance Care Planning.
Reflect upon how FDI could be used in participants' own clinical environment.
Doctors, Registered Nurses, Advanced Care Practice Nurses, Allied Health Professionals, Psychosocial Staff, Support Care Staff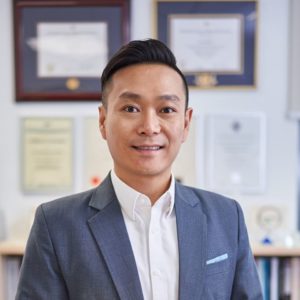 Associate Professor Andy Hau Yan HO

Dr Ho is Associate Professor of Psychology at the School of Social Sciences, Honorary Joint Associate Professor at the Lee Kong Chian School of Medicine, Deputy Director of the Centre for Population Health Sciences at Nanyang Technological University, Singapore, and Deputy Director (Research) at The Palliative Care Centre for Excellence in Research and Education (PalC).
He is a Fellow in Thanatology, and currently serves on the Board of Directors of the International Work Group on Death, Dying and Bereavement (IWGDDB), and the Association of Death Education and Counseling (ADEC).
He specialises in the research and teaching of public health palliative care, life and death education, psychosocial gerontology, holistic therapy and community empowerment. He has produced numerous public health campaigns and short film documentaries, as well as authored over 70 books, chapters, research reports and articles in prominent journals.
He is the first Asian recipient of the esteemed ADEC Academic Educator Award in 2018.
---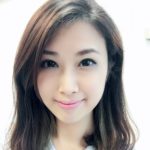 Ms Geraldine TAN-HO
Geraldine Tan-Ho holds a Masters of Social Science in Professional Counselling (Msoc.Sc) and is a Certified Thanatologist for her professional and educational achievements in the field of death, dying and bereavement.
A passionate advocate for quality of life and quality of death, Geraldine has a rich experience in community work and social change, previously serving as a Medical Social Worker and Counsellor for low-income families, sick elderly, terminally ill children and caregivers. She restructured and developed standards of excellence in bereavement care for the caregivers and families of children and young adults who have died.
Geraldine is a currently a Research Associate and Senior Counsellor in the Nanyang Technological University of Singapore and heads a novel Family Dignity Intervention Therapy for terminally ill patients and their families, with the aim of addressing the culture-specific psychosocial-spiritual needs of the Asian population. She is also Co-Investigator for "Non-Palliative Care Professionals Caring for End-of-Life Patients: A Lived Experience Study on Needs, Challenges and Actions for Strengthening Clinical Competency and Psycho-Socio-Emotional Capacity in Singapore", as well as the "Development and Evaluation of a novel Narrative E-Writing Intervention (NeW-I) for Parents of Children with Life-Limiting Illness: A Pilot Randomized Controlled Trial for Advancing Holistic Paediatric Palliative Care and Parental Bereavement Support".
She is set to head a new study for "Mindful-Compassion Art Therapy for Dementia Care (MCAT-DC) – Empowering Resilience and Holistic Wellbeing for Sustainable Family Caregiving: A Waitlist Randomized Controlled Trial". Geraldine also serves as an Honorary Mentor with the Star PALS (Paediatric Advanced Life Support) team in HCA Hospice Care.
---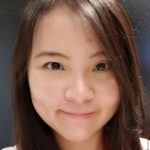 Ms CHOO Ping Ying
Choo Ping Ying is a multilingual counsellor with a Master in Counseling and Guidance, Couples and Family emphasis. She has experience working with diverse clientele in both college and community mental health settings. Her areas of clinical experience are, but not limited to, identity and lifespan development, interpersonal relationships and systems, trauma and abuse, grief and bereavement, and self-compassion and mindfulness. She adopts strength-based meaning-making approach and trauma informed care, via systemic lenses, when interacting with her clients, and incorporates counseling techniques which are beneficial to her clients' progress as well.
Her areas of research experience revolve around, but not limited to, dignity and end-of-life care, self-compassion and mindfulness, feminism and sexual objectification, as well as couples and family relationship.
Ping Ying is currently serving as a Research Associate and Counsellor in the Nanyang Technological University of Singapore and focuses her efforts on pioneering a novel Family Dignity Intervention (FDI) for terminally ill patients and their families. To date, she has worked with close to 60 families of various ethnicities and in 4 different languages. Her flexibility and creativity allow her to build strong rapport with patients and families of various interaction dynamic, as they share their personal stories and vulnerable emotions with her. Through FDI, she facilitates dyadic conversations between patients and their family caregivers, which serve to safeguard patients' sense of dignity, foster meaning making in the end-of-life, and enhance emotional connection between the dyads.
Fees before subsidy: SGD 486 per person (including 8% GST)
*Prevailing fee subsidy for staff working in eligible Community Care organisations:
90% for Singaporean/PR and 45% for non-Singaporean/PR.
*Organisations will be billed the amount after subsidy.
---
Date and time: 23 & 24 Nov 2023, 9.30am – 5.30pm
Venue: Ng Teng Fong Centre for Healthcare Innovation (CHI), Learning L6-004
18 Jalan Tan Tock Seng, Singapore 308443