Introduction to Palliative Care Course
Classroom: 1 Oct, 8 Oct, 15 Oct, 22 Oct, 5 Nov, 12 Nov, 19 Nov, 26 Nov and 3 Dec 2019
Clinical attachment: 21 Nov 2019
9 half-days course, with 1 day clinical attachment, aimed  to increase participants' confidence and competence in caring for patients with life-limiting conditions.
For more information, please refer to the course brochure.
The following topics will be covered:
An overview of palliative care perspectives
Communication skills for formation of therapeutic relationship with patients and families
Basic understanding of the end phase of common cancers and non-cancer conditions
Basic understanding of emergencies in palliative care
Recognition of final hours and advance care planning
Revisiting clinical skills, in the context of palliative care
Basic assessment and management of symptoms, signs and psychosocial issues encountered at the end-of-life
Recognition of self-care needs
Complementary therapies
Rehabilitation in palliative care
Enrolled Nurses and Nursing Aides working in nursing homes, hospices or community hospitals who care for patients with life-limiting conditions.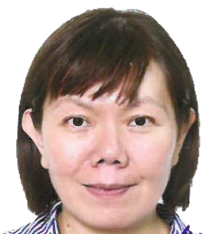 Ms Susan Chan Bee Sim
Senior Nurse Clinician, Home Care
Dover Park Hospice
Master of Science (Palliative Care), King's College, United Kingdom
Graduate Certificate in Health Care (Palliative Care), Flinders University, Australia
Bachelor of Science (Honours) Nursing Studies, University of Hull, United Kingdom
Registered Nurse, London, United Kingdom
Susan has experience working in a multitude of palliative care settings. In 2010, together with a team of dedicated and like-minded colleagues, she was part of the team which started the Home Care team at Dover Park Hospice. She has also worked in the inpatient team as well. In addition to clinical home visits, Susan also teaches a variety of topics on palliative care with The Palliative Care Centre for Excellence in Research and Education (PaIC).
Previously, Susan had worked in an acute hospital setting as a Palliative Care Nurse Clinician at Tan Tock Seng Hospital and also in the Home Care team at HCA Hospice Care.
Susan was a recipient of the Healthcare Humanity Award in 2007.
Course fees before subsidy: $695.50 per person (including GST)
*Prevailing course fee subsidy for staff working in eligible Community Care organisations:
90% for Singaporean/PR and 45% for non-Singaporean/PR.
*Organisations will be billed the amount after subsidy.
---
Classroom dates: 1 Oct, 8 Oct, 15 Oct, 22 Oct, 5 Nov, 12 Nov, 19 Nov, 26 Nov & 3 Dec 2019
Time: 8am – 12pm​
Venue: Dover Park Hospice, 10 Jalan Tan Tock Seng, Singapore 308436
Clinical attachment date: 21 Nov 2019
Time: 8am – 4pm​
Venue: TBA
Registration is closed as we have reached the maximum number of participants.
If you are keen to register for the next run, please email to enquiries@palc.org.sg and we will be in touch.