Certificate in General Basic Palliative Care for Allied Health Professionals
7 Feb, 21 Feb, 28 Feb and 6 Mar 2020
The following topics will be covered:
Principles and overview of palliative care services in Singapore
Psychosocial, emotional and spiritual issues in palliative care
Advance Care Planning
Communication skills in palliative care
Role of physiotherapy (including rehabilitation), occupational therapy, art therapy and music therapy in palliative care
Caregiver support, grief and bereavement
For more information, please refer to the course brochure.
The four-day course aims to develop participants' knowledge in delivering competent, evidence-informed holistic palliative care in any healthcare setting by enhancing their role as part of a multidisciplinary team.
Allied Health Professionals (Art and Music Therapists, Occupational Therapists, Physiotherapists and Social Workers) and Pharmacists who are involved or interested in the provision of palliative care to adult patients and their families.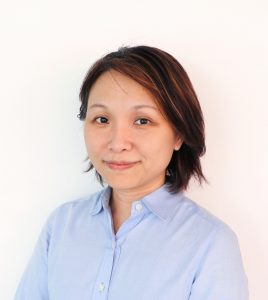 Dr Ong Wah Ying
MBBS, MMed (Family Medicine), FAMS
Deputy Director (Education), PalC
Senior Consultant and Medical Director, Dover Park Hospice
Dr Ong is a Senior Consultant and the Medical Director of Dover Park Hospice. She joined the hospice in 2006.
She was previously Adjunct Assistant Professor with the National University of Singapore Yong Loo Lin School of Medicine from 2010 to 2017, overseeing undergraduate palliative medicine postings under the Family Medicine module. As Assistant Course Director, she pioneered the Graduate Diploma in Palliative Medicine.
She is also Honorary Treasurer of the Singapore Hospice Council, and Visiting Consultant in Tan Tock Seng Hospital. 
Course fees before subsidy: SGD 856 per person (including GST)
*Prevailing course fee subsidy for staff working in eligible Community Care organisations:
90% for Singaporean/PR and 45% for non-Singaporean/PR.
*Organisations will be billed the amount after subsidy.
---

Class dates: 7 Feb, 21 Feb, 28 Feb and 6 Mar 2020
Time: 9am – 5pm​
Venue: Dover Park Hospice, 10 Jalan Tan Tock Seng, Singapore 308436
Registration closing date is 30 November 2019.
Please complete the course registration form and send to dph_courses@doverpark.sg.
For any enquiries, please contact us at 6500 7243 or dph_courses@doverpark.sg.
Dates: 11 Jan, 18 Jan, 25 Jan & 1 Feb 2019
Venue: Dover Park Hospice