Palliative Care in Advanced Non-cancer Conditions
2023 course run completed
As our population ages, more people will be developing chronic medical conditions which will progress and eventually lead to death. The challenges of managing a patient with advanced non-cancer conditions can be fairly different from caring for someone who is suffering from advanced cancer. The 2-day course will highlight these challenges and focus on palliative care approaches to help healthcare professionals manage non-cancer end-of-life care better.
Topics covered:
Day 1:
Introduction to palliative care in non-cancer conditions
Challenges in non-cancer palliative care
Advanced respiratory diseases
End-stage renal disease
End-stage heart failure
Home ventilation support – issues and challenges
Day 2:
End-stage liver diseases
Neurodegenerative diseases
End-of-life care in frailty
End-of-life care in long-term care settings
Psychosocial issues and community resources
Please refer to the brochure here.
At the end of the course, participants should be able to:
Appreciate the challenges faced in caring for patients with advanced non-cancer conditions.
Understand the commonly encountered symptoms in end-stage organ failure and neurodegenerative diseases and ways to manage these symptoms effectively.
Understand the psychosocial and spiritual needs of these patients and their families.
Know what local community resources are available to support these patients and their families.
Doctors, Registered Nurses, Advanced Practice Nurses, Allied Health Professionals, Psychosocial Staff who care for patients with advanced chronic illnesses in the acute, intermediate or long-term care settings.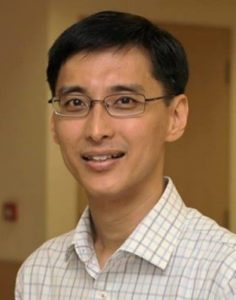 Adjunct Associate Professor Wu Huei Yaw
Adj A/Prof Wu is a senior consultant with the Department of Palliative Medicine in Tan Tock Seng Hospital. He has a special interest in non-cancer palliative care and was actively involved in the development and clinical support of the first home palliative care programme for organ failure patients in Singapore.
Course fees before subsidy: $453.60 per person (including GST)
*Prevailing course fee subsidy for staff working in eligible Community Care organisations:
90% for Singaporean/PR and 45% for non-Singaporean/PR.
*Organisations will be billed the amount after subsidy.
---
Dates: 27 & 28 Jul 2023
Time: 9am – 5pm​
Venue: Online Zoom platform
To register
For staff of Community Care Organizations, please register in AIC CCLMS. Otherwise, please email to enquiries@palc.org.sg.